Easter Puns that Will Get the Whole Family Hopping with Joy
It's time for some eggs-traordinary fun! These Easter puns for kids will be the perfect addition to your Easter Celebration.
You might also like our Easter Jokes, Mother's Day Jokes, and Spring Jokes.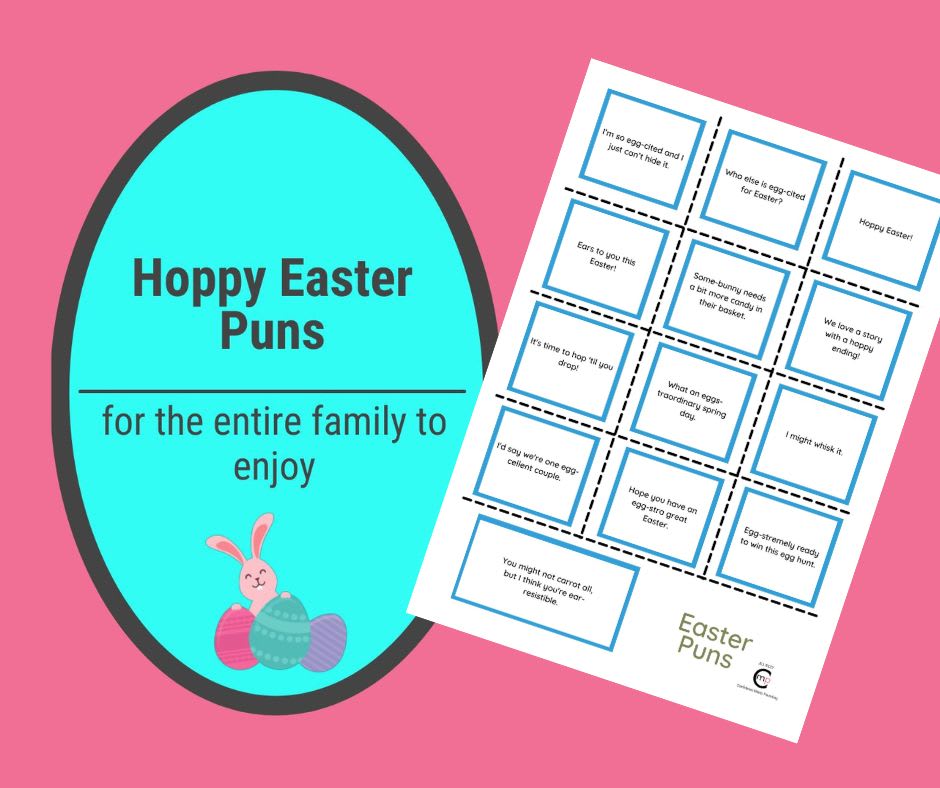 Print your Easter Puns
Easter Puns for Kids
I'm so egg-cited and I just can't hide it.
Who else is egg-cited for Easter?
Hoppy Easter!
Ears to you this Easter!
Some-bunny needs a bit more candy in their basket.
We love a story with a hoppy ending!
It's time to hop 'til you drop!
What an eggs-traordinary spring day.
You might not carrot all, but I think you're ear-resistible.
I'd say we're one egg-cellent couple.
Hope you have an egg-stra great Easter.
Egg-stremely ready to win this egg hunt.
I might whisk it.
You're poaching all my best Easter yolks!
Quite literally putting all my eggs in one basket.
No bunny lay a finger on my Easter candy.
I don't carrot all how much chocolate I eat today.
I'd hop to the moon and back for you.
Hey there, hop stuff.
Don't worry, be hoppy.
I carrot-bout you so much!
Omelettin' this slide.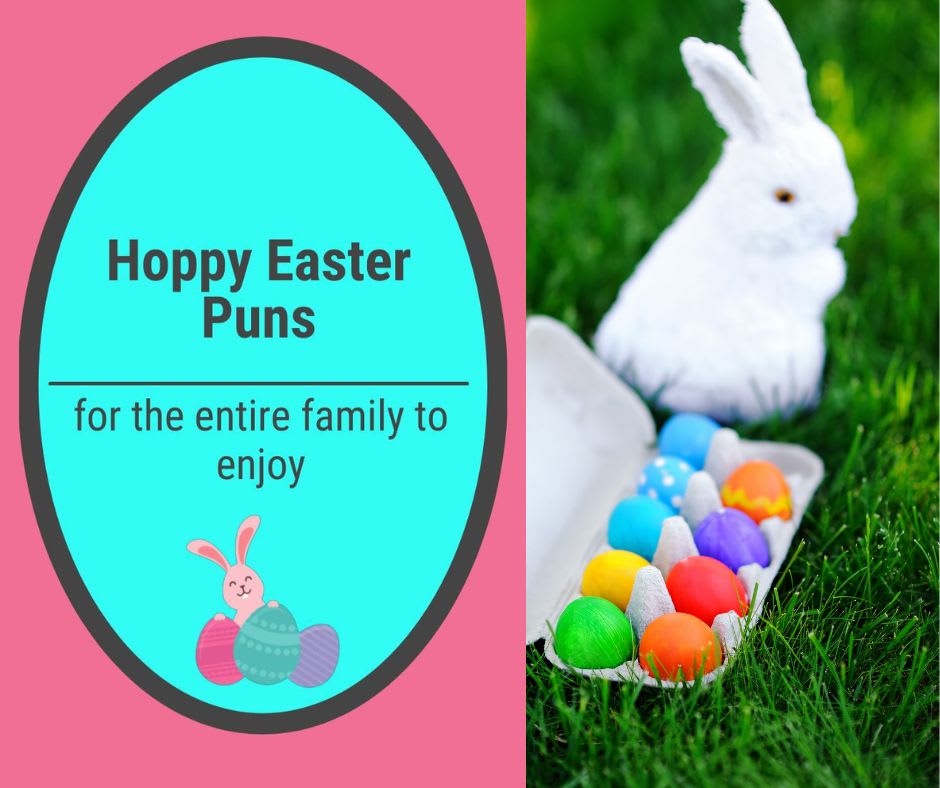 Add your favorite Easter pun to the comments.
For more giggly fun, check out these books: