55 Fun Family Games to Play With Friends and Family
Looking to add another family game to your game closet? This post is full of games you'll want to get your hands on as soon as possible. They're perfect family games to play when you want to connect.
You might also like to add a dice game or two!
What is a family game?
A family game is one that can be played (and enjoyed) by the whole family. It works for younger kids, older kids, and adults. The best family games inspire excitement just by being placed on the table. They provide us with quality time.
Games have a great way of connecting us, they give kids a safe place to practice winning (and losing) gracefully. They teach patience and sometimes even math or reading.
Plus, playing family games is a great way to just have fun… together. That's why games at our house are a priority.
All links that go to Amazon are affiliate links. Thank you so much for supporting Confidence Meets Parenting.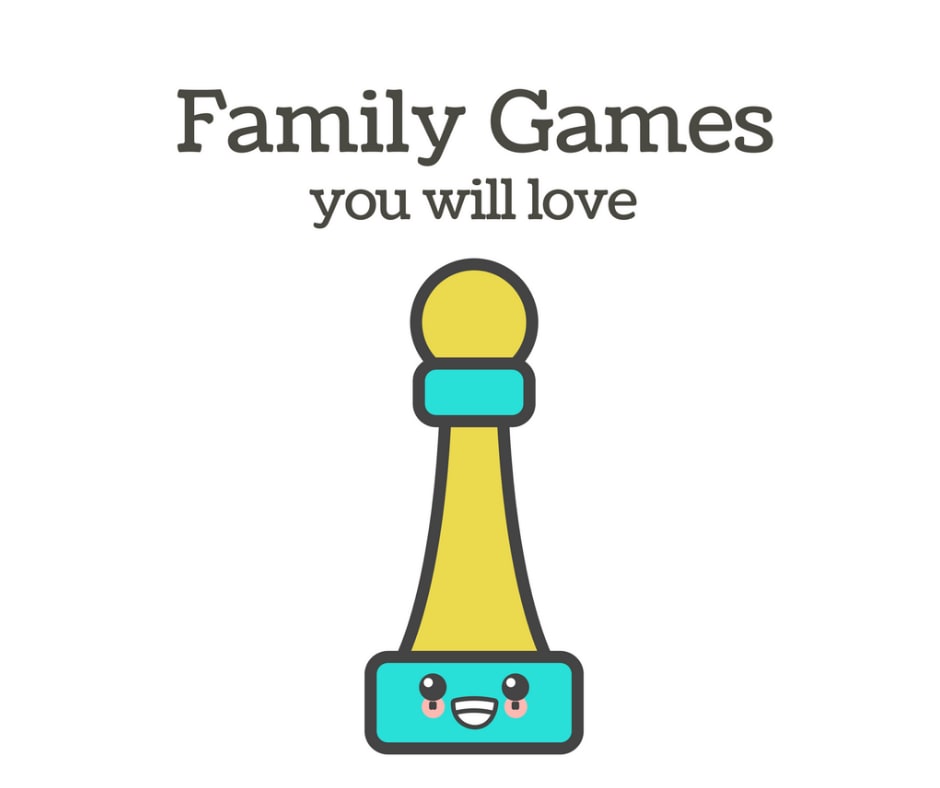 Fun Games for Family Game Night
Are you planning a family game night? You'll find just the right fun family game night ideas below. Use these family game night tips to help prepare for the big night.
Best Family Board Games
If a board game is in order, you'll find what you're looking for here. (Hint: my favorite is Barenpark!)
Card Games for the Family
Looking for some card game fun? (Hint: We always gift Five Crowns, because we love it so much.)
Fun Board and Card Games for Teenagers
Some of these family games are best for a quiet night of strategy games and some are better suited for a little silliness.
Best Games for Families to Play Together When You're Short On Time
Family game nights are awesome, but they aren't always practical.
With school, sports, and other schedule-filling activities, planning out an entire night to play games with all the family members can be overwhelming. It can also mean it never happens.
Right now our busy schedules don't allow for a set game time, which means we need to be ready with the best games for families to play together that match the amount of time we have. Luckily our game closet is well stocked.
So, how much time do you have? I have the best games for your family to play…
Fun family games for 5 – 10 minutes – Sometimes you find 5 minutes in the day and nothing to fill it with. Maybe waiting for someone to arrive or the moments between activities. That's when it's awesome to have a good quick game on hand.
Fun family games for 15 minutes – The games on this list are perfect for kids with a shorter attention span. They can be played once through pretty quickly… but if time allows it… you can play again and again.
Fun family games for 30 minutes – 30-minute games are great for relaxing between school and homework or connecting after dinner.
Fun family games for 1 hour or more – When you are looking for a way to fill an afternoon or evening, these games are perfect!
Card Games like Uno
Sometimes you want a new game but you're actually looking for something similar to the classic game you already love. Here is a list of family games like Uno. You'll notice that Uno has released several twists on the original. There are also several theme or character Uno packs. Uno Splash is a fun version that has waterproof cards, might be just the thing if you play by a pool or at the beach!
Games like Apples to Apples
Apples to Apples has different versions and theme packs (like the Disney version). I've also included a couple of games that are like Apples to Apples.
Games like Exploding Kittens
If you're looking for a different version of the same game Exploding Minions is cute! If you want a game that is like Exploding Kittens, you'll find it below.
Board Game Tables
If you're anything like us, you set up your games in the most convenient place. Sometimes at the dining table, sometimes on the coffee table, and sometimes on the floor. If however, you want a designated board game table, I've rounded up a couple that might work.
What do you think the best games for families to play together are? How long do they take to play?