Funny Family Jokes You Can Share With Everyone
If you're looking for a collection of jokes that the entire family can enjoy together, you've come to the right place. These family jokes are perfect for kids and adults.
For more family-friendly joke collections: knock-knock jokes, easy jokes for little kids, sweet jokes, animal jokes, and beach jokes.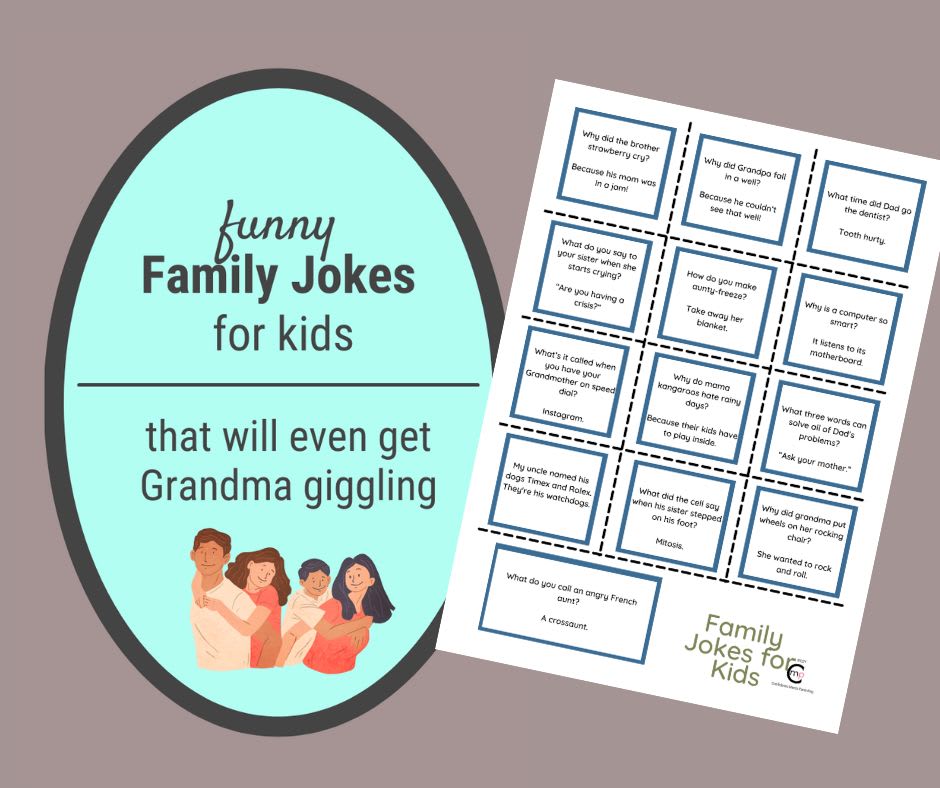 Print your Family Jokes
Funny Family Jokes
Why did the brother strawberry cry? – Because his mom was in a jam!
Why did Grandpa fall in a well? – Because he couldn't see that well!

What time did Dad go the dentist? – Tooth hurty.

What do you say to your sister when she starts crying? – "Are you having a crisis?"
How do you make aunty-freeze? – Take away her blanket.
Why is a computer so smart? – It listens to its motherboard.
What's it called when you have your Grandmother on speed dial? – Instagram.
Why do mama kangaroos hate rainy days? – Because their kids have to play inside.
What three words can solve all of Dad's problems?- "Ask your mother."

My uncle named his dogs Timex and Rolex. – They're his watchdogs.

What did the cell say when his sister stepped on his foot? – Mitosis.
Why did grandma put wheels on her rocking chair? – She wanted to rock and roll.
What do you call an angry French aunt? – A crossaunt.
Has R2-D2 ever had brothers? – No, only Transistors.
Have you ever heard that Bruce Lee has a vegan brother? – His name is Broco Lee.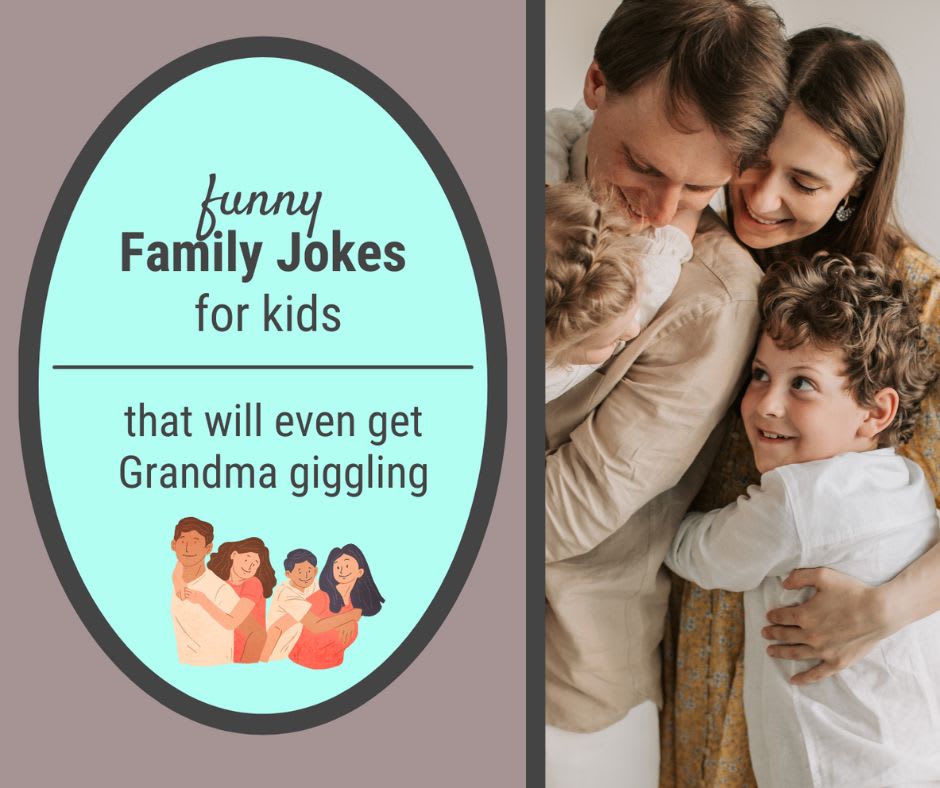 Family Knock-Knock Jokes
Knock, knock. Who's there? Broccoli? Broccoli who? Broccoli doesn't have a last name, silly.
Knock, knock. Who's there? Wooden shoe. Wooden shoe who? Wooden shoe like to hear another joke?
Knock! Knock. Who's there? Isabel. Isabel who? Isabel not working?
Knock! Knock. Who's there? Noah. Noah who? Noah good place we can go get lunch?
Knock, knock. Who's there? Weekend. Weekend who? Weekend do anything we want!
Add your favorite family joke to the comments.
For more giggly fun, check out these books: