Funny Winter Puns, Cold Weather Puns, and Snow Puns
You're walking into a winter pun-derland. Oh, how lucky you are! We have puns for cold weather, puns about snow, and winter puns galore.
Bundle up and get warm with some cold weather silliness. Your family will thank you.
If you like these puns, you'll love our other pun collections: Dog Puns and Bee Puns.
For more winter fun: Winter Jokes, Winter Riddles, and Snowman Jokes.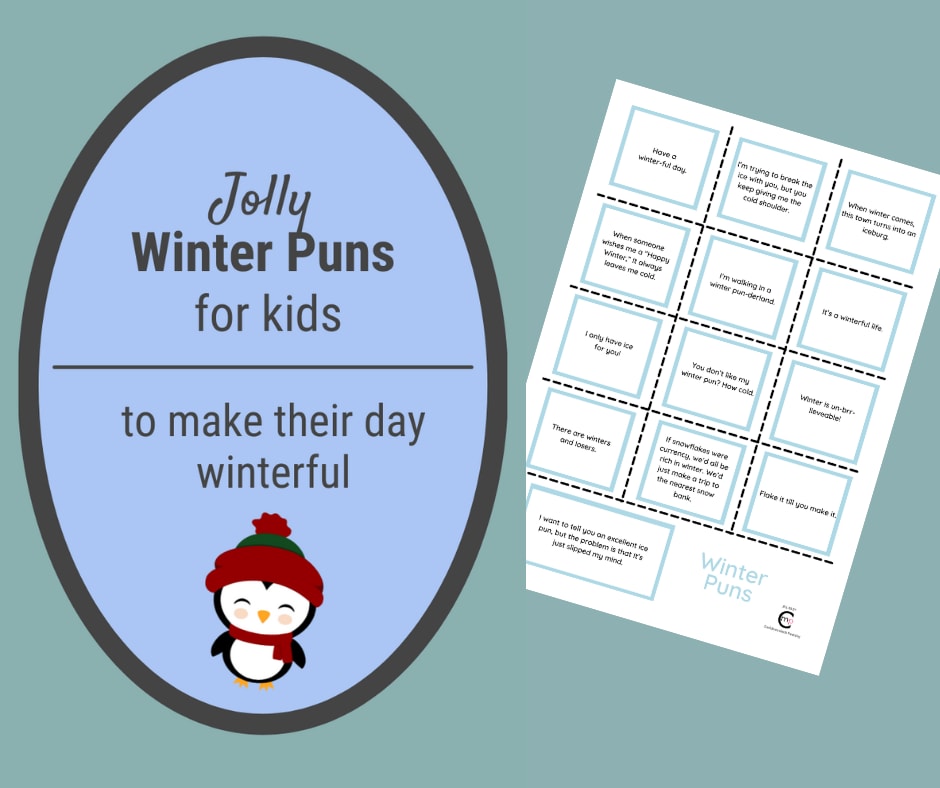 Print your Winter, Cold weather, and Snow puns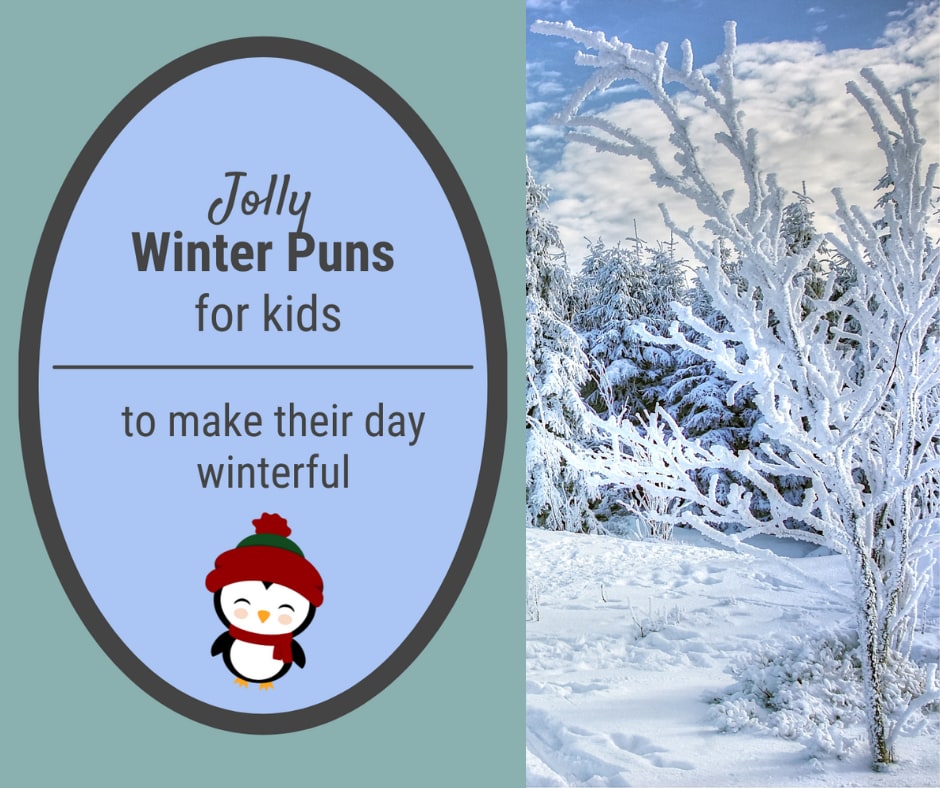 Winter Puns
Have a winterful day.
I'm trying to break the ice with you, but you keep giving me the cold shoulder.
When winter comes, this town turns into an iceburg.
When someone wishes me a "Happy Winter," it always leaves me cold.
I'm walking in a winter pun-derland.
It's a winterful life.
I want to tell you an excellent ice pun, but the problem is that it's just slipped my mind.
You don't like my winter pun? How cold.
Winter is un-brr-lieveable!
There are winters and losers.
Funny Snow Puns
If snowflakes were currency, we'd all be rich in winter. We'd just make a trip to the nearest snow bank.
Flake it till you make it.
I only have ice for you!
Say it ain't snow.
I love you snow much!
Snow Day Puns
All hail broke loose.
Every day I'm shoveling.
You snow it to yourself to make the best of winter.
Be careful, that's a slippery slope you're going down.
There's snow day time like the present.
Cold Weather Puns
The best things in life are freeze.
Love at frost sight.
I cold you I love winter!
I usually prefer cold weather, but only to a certain degree.
My favorite meal in cold weather is brrr-eakfast.
Add your favorite Winter, Cold weather, and Snow puns to the comments.
For more giggly fun, check out these books: