Egg Puns Guaranteed to Crack You Up
Puns can be an eggs-traodinary way to get a smile out of a cranky kid. These egg puns can add something extra to your breakfast.
For more puns check out our camping puns, dog puns, and bee puns.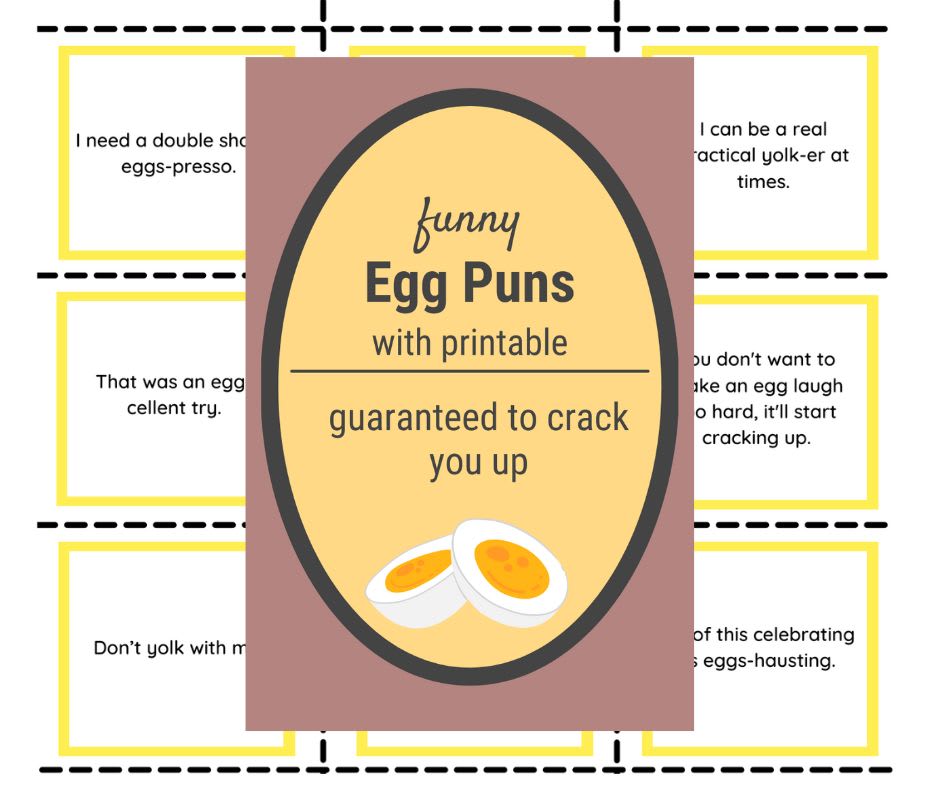 Print your Egg Puns
Egg Puns
I'm so egg-cited and I just can't hide it.
Easter is here: it's do or dye.
These eggs are out of this world. Eggstraterrestial.
I need a double shot of eggs-presso.
A boiled egg for breakfast is really hard to beat.
I can be a real practical yolk-er at times.
That was an egg-cellent try.
Have you done something different with your hair? You look eggs-traordinary!
You don't want to make an egg laugh too hard, it'll start cracking up.
Don't yolk with me.
What an egg-citing day.
All of this celebrating is eggs-hausting.
I need to eggs-ercise off all this chocolate.
The eggs decided to leave Europe, so we need to prepare for Breggsit.
Police were questioning an egg. He couldn't say anything, he was scrambling for words.
Yolk's on you.
I'm just yolking.
Yolk gotta be kidding.
Omelettin' this slide.
He was such an egg head.
I'm just eggs-ploding with happiness.
She wasn't eggs-aggerating.
He was eggs-tatic.
Egg puns are eggs-quisite.
That's all for today yolks.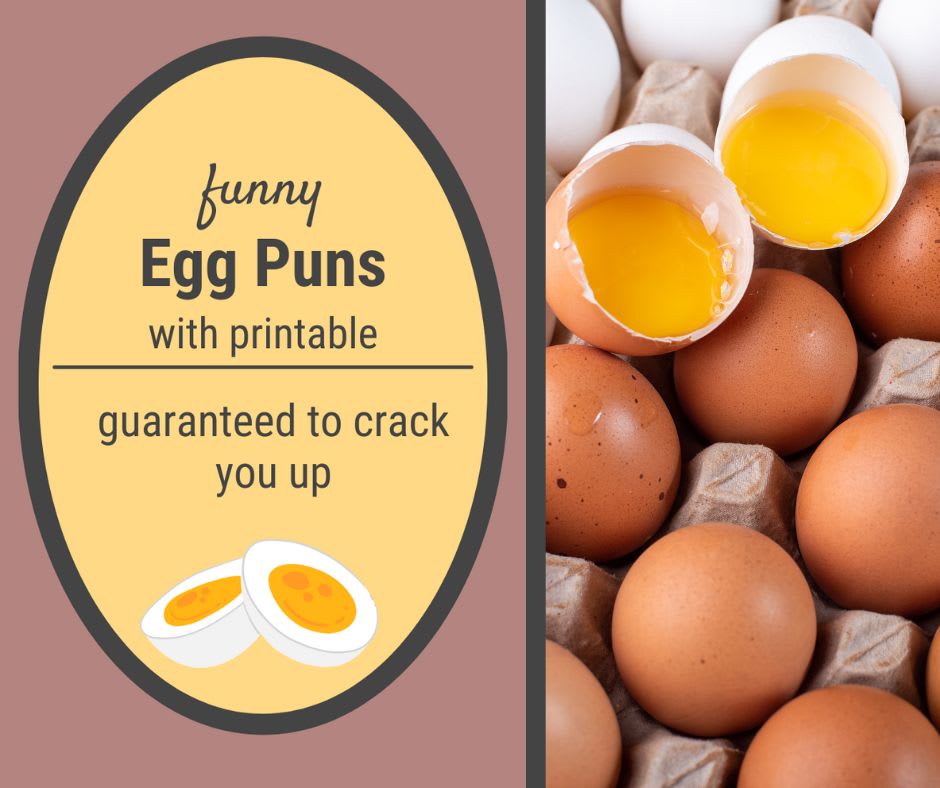 Add your favorite egg pun to the comments.
For more giggly fun, check out these books: