When Confidence in Parenting Matters Most
Right now in this season of parenting. I am not my best self.
I have less patience. I do more snapping. More frowning. I'm less fun and more grumpy.
We're doing a state to state move (my first ever big move) and there is a lot that I don't have control over. I like control.
There is a lot that I can't plan. I like having a plan.
This is hard for me.
I'm not my best parenting self right now.
And that is okay… because I am still confident in my parenting.
My parenting ability isn't defined by moments or mistakes or even stretches of time.
My sense of self isn't wrapped up in the overwhelm of this one season. I am still a confident parent.
I'm confident that in this chaos I am growing, learning and still winning.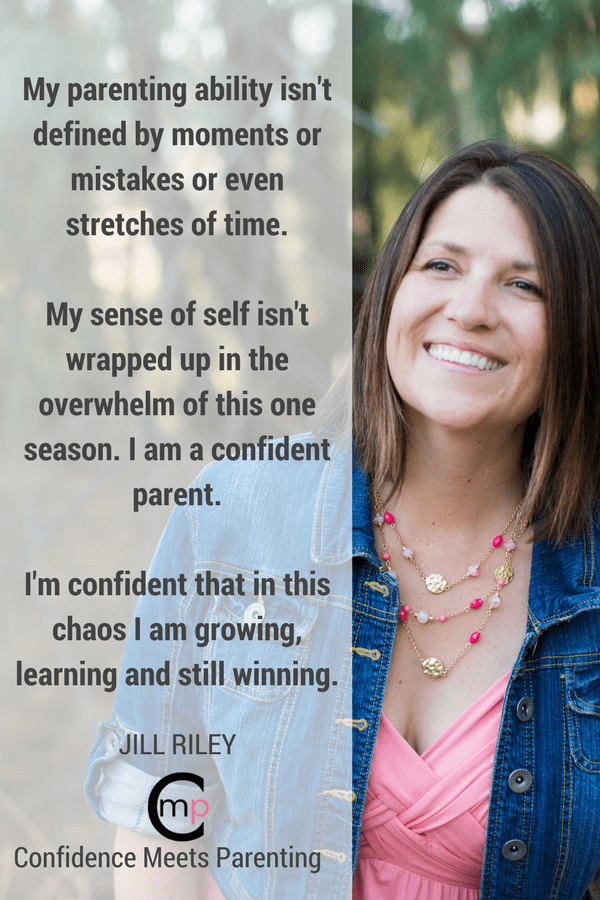 How can I be a confident parent right now? In the midst of so many daily fails?
Because I've done the work to build my confidence. I've spent the time to create routines that nurture my confidence with no extra effort.
I'm continuing to do the work in the middle of the crazy.
I'm finding the wins because…
knowing the wins are there… even on the bad days brings a calm I need even more right now.
I'm keeping my morning routine steady because…
starting the day with care for myself is the best possible way I can care for everyone else.
I'm saying no to as many things as I can because…
saying "no" to something always means saying "yes" to something else. NO, I will not bake cookies for the party (store-bought will work) means YES I can spend a few extra (and much needed) minutes snuggling on the couch this afternoon.
I'm repeating my daily positive affirmations because…
hearing what is working over and over helps me focus my attention on the good.
I'm leaning on love for myself when I fail because…
I deserve the same support and compassion I would offer someone else.
Things will settle down and I will come out of this with the confidence that I did exactly what was needed in this stressful time.
I am a confident parent.
Have you started on the work of building your confidence? Shout YES in the comments!